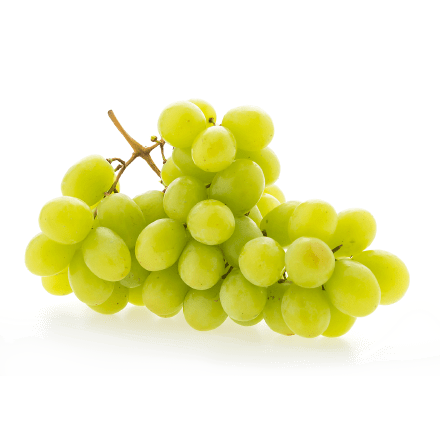 White Grapes in clean container 500g
White grapes are tasty snacks that Mother Nature has already made in a handy snack format. White grapes have light green flesh and are nice and crunchy. Grapes have a wonderfully sweet taste and are delicious with cheese or with a (fruit) salad.
Description
Grapes are real energy bombs because of the large amount of natural carbohydrates. This doesn't make them as low in calories, but that doesn't mean they aren't healthy. They are also rich in vitamins B1, B2, B3, B6, C, E, beta-carotene (provitamin A) and folic acid (B11). Grapes are especially rich in potassium which is good for blood pressure and beta-carotene (provitamin A) which is good for your eyes. Grapes were already grown in the Netherlands at the time of the Romans. These grapes were mainly grown along the banks of the Meuse and the Scheldt.
Nutritional values per 100g:
| | |
| --- | --- |
| Energy | 320 kJ / 76 kcal |
| Protein | 0.5 |
| Carbohydrates | 17.0 |
| of which sugars | 16.0 |
| Fat | 0.4 |
| of which saturates | 0.0 |
| Fibre | 1.4 |
| Salt | 0.0 |
Allergens:
No