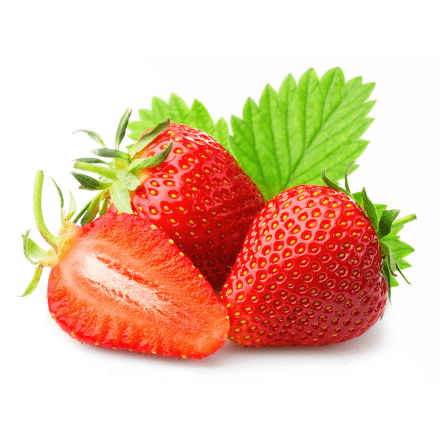 Strawberries small Elsanta Holland 500gr
The Dutch small strawberries are small strawberries that are more affordable than the large strawberries and are also very tasty. Dutch small strawberries come from the Elsanta variety and have a sweet taste and firm flesh.
Description
Strawberries are tasty, sweet thirst quenchers and are also very healthy. Strawberries are bursting with vitamin C, folic acid (vitamin B11) and fiber. It is a good, natural source of sugars. These positive qualities help your brain function better and are important for healthy growth and development. Wild strawberries mainly grow in Europe, East Asia and North America.
Dutch small strawberries come from Holland. These strawberries are of the Elsanta variety and are sorted to size so that the price can be significantly reduced compared to the large strawberries.
Nutritional values per 100g
| | |
| --- | --- |
| Energy | 123kJ/29kcal |
| Protein | 0.7 |
| Carbohydrates | 5.1 |
| of which sugars | 6.6 |
| Fat | 0.0 |
| of which saturates | 0.0 |
| Fibre | 1.4 |
| Salt | 0.0 |
Allergens:
No