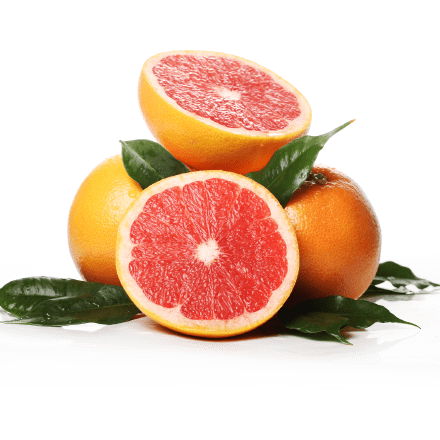 Red Grapefruit packed per 4 pcs
Grapefruit is a subtropical citrus fruit known for its sour, bitter taste. It is a cross between a grapefruit and an orange and is also called pink grapefruit in Suriname, Belgium and some parts of the Netherlands.
Description
Grapefruit is a very healthy citrus fruit. In addition to being high in vitamin C, beta-carotene (provitamin A) and potassium, this fruit is also rich in calcium, phosphorus and folic acid (vitamin B11). It also has vitamins B1, B2, B3, B6 and E. Grapefruit is a citrus fruit that originated in Jamaica as a cross between the grapefruit and the orange. The grapefruit is known for its pinkish-red flesh. Grapefruit is often confused with pomelo, which in turn is a cross between a grapefruit and a grapefruit.
Nutritional values per 100g
| | |
| --- | --- |
| | |
| Protein | 0.7 |
| Carbohydrates | 7.7 |
| of which sugars | 1.7 |
| Fat | 0.2 |
| of which saturates | 0.0 |
| Fibre | 2.6 |
| Salt | 0.0 |
Allergens:
No