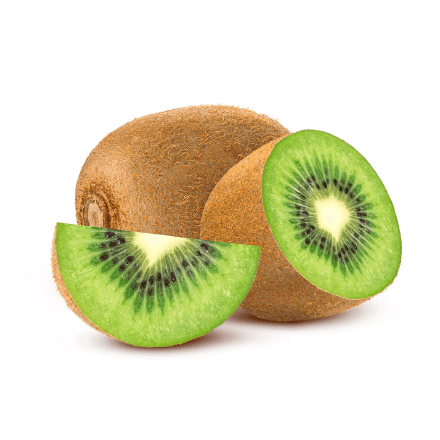 Green Kiwi packed per 6 pcs
Kiwi green is an oval fruit that used to be called the Chinese gooseberry. Kiwi green has green flesh with small, black seeds. Kiwis have a fresh, sweet and sour taste. How sour the kiwi is can vary greatly.
Description
Kiwi is a super healthy fruit. It is bursting with vitamins and minerals, making it a tasty snack that also boosts health. It contains the vitamins beta-carotene (provitamin A), B1, B2, B3, B6, folic acid (B11), C and E and is also bursting with potassium. Kiwi is very good for the immune system and the nervous system. Because it contains the super healthy substance selenium, it also works preventively against wrong cell divisions that can be the precursor of cancer. We soon link Kiwi to New Zealand. However, the fruit is originally a Chinese fruit. It was previously also called the Chinese gooseberry. The New Zealanders changed this because they found the fruit to resemble the body of the flightless bird of the same name.
Nutritional values per 100g:
| | |
| --- | --- |
| | |
| Protein | 0.9 |
| Carbohydrates | 12 |
| of which sugars | 10 |
| Fat | 0.8 |
| of which saturates | 0.2 |
| Fibre | 2.3 |
| Salt | 0.0 |
Allergens:
No