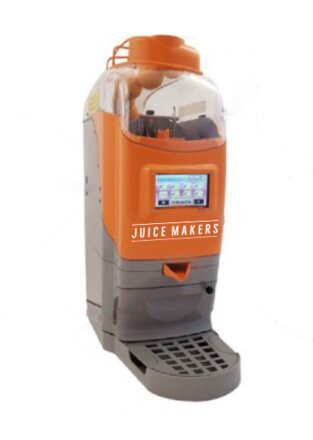 The Orangenius: the most compact juicer in the world!
Do you want to offer fresh juices and is your space limited? You can also squeeze other citrus fruits (grapefruit/grapefruit, lime, lemon). Discover all the benefits of this juicer that already used by the big restaurant chains.
Description
Is this Orangenius something for you? It is the most compact orange juicer in the world!
The device has many functions, and is operated via a handy touch screen. This device works autonomously, all day long. It does not need to be cleaned in the meantime. The parts used for pressing are removable. So at the end of the day, they can be easily cleaned. On the top there is a container for 7 kg of oranges.